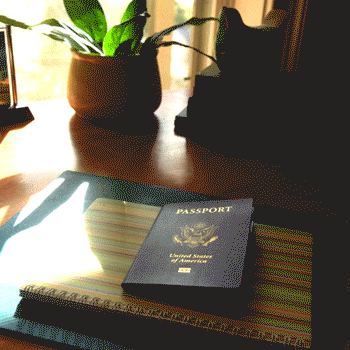 You have booked and paid for your well-earned holiday. You have finalised things at work, organised the house-sitter/pet-sitter and you're ready to go. But, for some reason, this is the hardest part - what to pack????
Who better to ask than the travel professionals? With over 32 staff who have 250+ years experience combined, Helloworld Travel Mackay and Mt Pleasant, have pooled their travel packing tips just for you!
Before you go
Don't start packing too early as you may forget what you have and haven't put in your bag

Take a photo of your belongings laid out on your bed and then another of your suitcase. This helps when making an insurance claim if your bag should get misplaced by the airline or if you have items stolen.

Always make sure your suitcases are labelled

Ensure to scan copies of your important documents (e.g. passport, visas and credit cards) and email them to yourself in the event they are lost or stolen

Think about what to wear on flights as you may be asked to remove shoes and/or belts at security checks

Leave valuable/sentimental jewellery at home to avoid being a target for thieves

Remove unnecessary loyalty/membership cards from your wallet and don't carry your wallet in your back pocket
Carry On Luggage
Travel documents including passport, visas, travel insurance details, itinerary, spare passport photos (if you need to replace your passport when you are away), youth/student/seniors card for travel discounts, international driver's licence if planning to drive a hire car

Eye mask and ear plugs - helps to block out light and noise so you can get a refreshing sleep

Spare set of clothes - just in case your luggage gets lost

Cardigan/scarf/light jacket as aircraft cabins can get cold

Nasal spray and moisturising cream to help with the dry air in aircraft

Anti-bacterial wipes

Compression travel socks - particularly for long-haul international flights
Checked Luggage
Use lightweight luggage so you can maximise your packing weight

Pack less then you think you will need as you will always use less

Packing cells, large zip loc bags or compression/vacuum bags are an excellent way to organise your clothes into type (e.g. casual, formal, resort wear, socks, underwear)

Choose easy-wash and fast-drying clothing

Rolling clothes takes up less surface area and minimises creases

Pack socks and underwear in shoes and keep foowear to a minimum

Zip loc bags have many uses including storing dirty or wet clothes, souvenirs, receipts, jewellery, toiletries that may leak

Pack a sarong – it has multiple uses including a towel at the beach or to cover yourself if you are cold or in religious places

Always travel with a basic medical kit including electrolyte tablets and a Doctor's letter outlining any medication you are travelling with

Small sewing kit & safety pins

Power converter and perhaps a powerboard to ensure you can charge/use more than one device at the same time (e.g. smart phone, tablet, laptop, camera)

Consider packing some belongings between suitcases if you are travelling with others should one of your bags go missing or is delayed

Leave space so you can fit souvenirs!
When you have arrived at your destination
Hang up clothes and unpack as soon as you arrive to prevent having to iron

Leave one of the shoes you are wearing the next day on checkout on the safe so you don't forget to take what is inside it.